Sharing the gospel with integrity, Pastors Mark and Stephanie Moder seek to build up God's kingdom in Western Pennsylvania and beyond! They are fueled by a strong desire to see believers fulfill their destiny in Christ and they preach the Word of God with clarity, vibrancy and love.
Stephanie is a graduate of Rhema Bible Training College (Tulsa, OK). She and her husband were trained in Children's Ministry under Pastor Bob Yandian's leadership at Grace Church in Tulsa. She then served as the Children's Pastor at a church in Annapolis, MD before returning to her hometown of Pittsburgh, PA, where she and Mark founded Berean Fellowship Church in 1986. Stephanie is the church's Associate Pastor and she oversees the Children's, Youth, and Women's Ministries as well as ministering at the weekly midweek service. With a heart for the whole body of Christ, she's been involved in many united Christian efforts to reach the Pittsburgh region over the years. But her passion is overseeing Berean's most popular annual outreach---Vacation Bible School.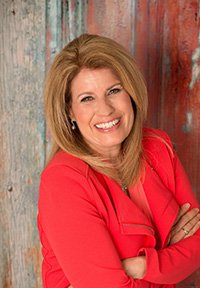 A gifted writer, Stephanie's entertaining and Scripturally-sound skits and lessons contribute greatly to the success of the event each summer. Her latest curriculum has recently been published, with more to follow.
Ordained by Faith Christian Fellowship International in Tulsa, OK, Pastor Stephanie also serves as the organization's East Region Representative. She and her husband Mark have been married for over thirty years and have three children.